I am beginning to sound like a broken record, but… it's worth it. Although I've prattled on ad nauseam about this topic in other posts, I'm not going to do that here. Just look at these three graphics.
CTR stands for 'click-through rate' which is the number of people that are going to click on that search result and go through to the website ranking in that position. In the diagram below 31% of people click on the first search result.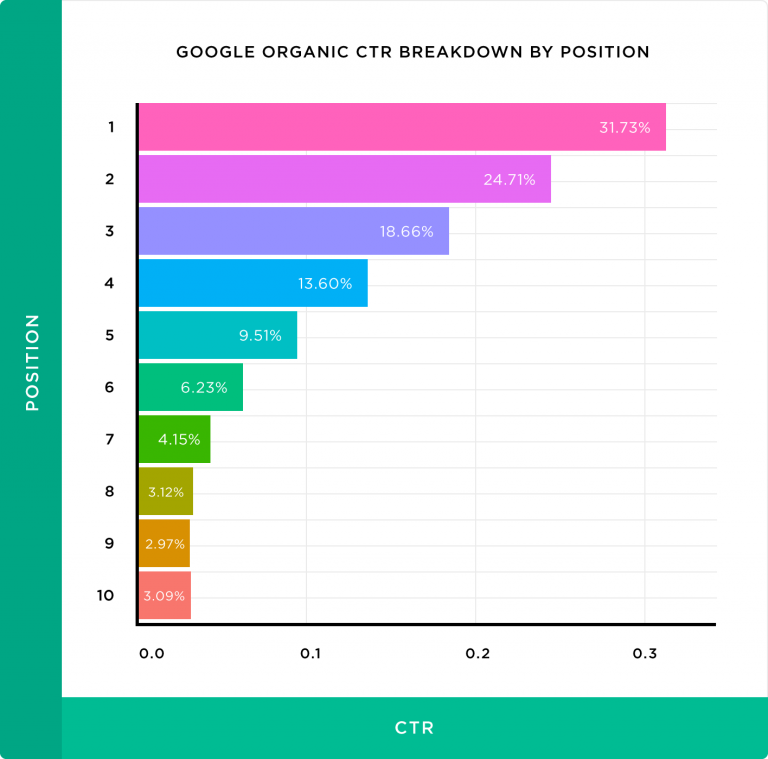 Image: https://backlinko.com/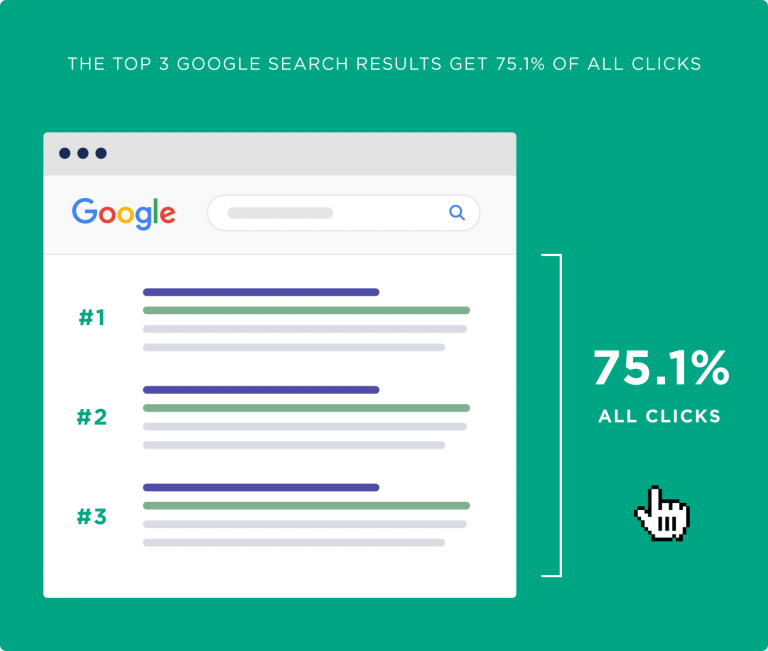 Image: https://backlinko.com/
You can get all the facts on this blog post by Brian Dean from Backlinko:
https://backlinko.com/google-ctr-stats
If you want to rank higher in Google, get in touch for a free no-obligation consultation.