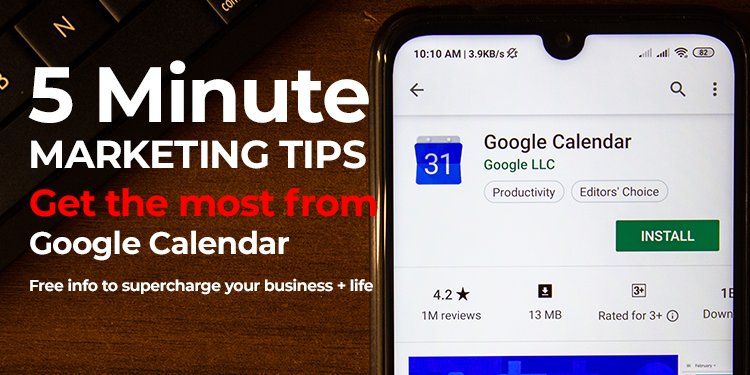 Although these Google Calendar tips are not specifically related to marketing, we use them in the process of marketing for our clients. One example from the below, is that you can create and additional calendar to manage all your marketing timelines, projects and deadlines. That can then be shared with your marketing company or your internal marketing personnel.
We are big fans of Google Calendar. It syncs with both IOS and Android devices and is very easy to use and reliable. Here is a few pointers that you might easily miss if you didn't know where to look.
Create a new Google Calendar
If you calendar is getting a bit full, it's easy to split up stuff into new calendars. You could have one for work, one for play, one for accounting tasks etc. To create a new Google Calendar, click the three dot icon next to the Add a calendar field and select New calendar from the drop-down menu.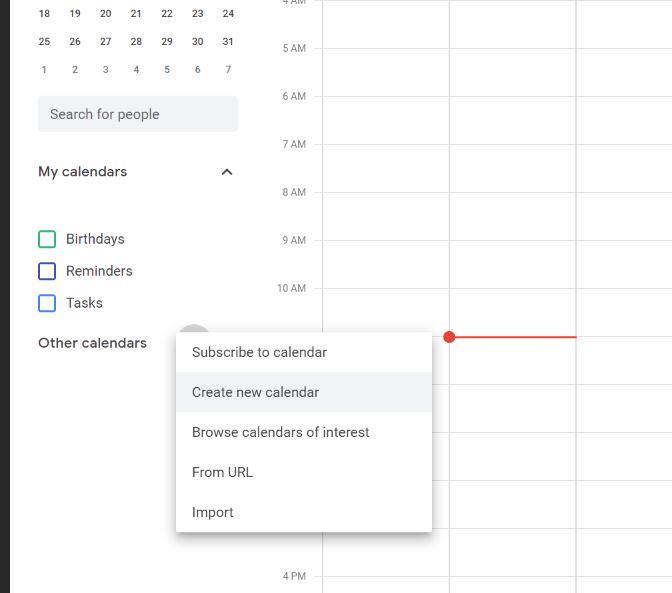 Share your Calendar
It is easy to share an existing calendar. Go to the cog in the top right, click 'settings' and click your calendar. Scroll to the permissions section and click "Get shareable link". This will create a URL you can copy and share with others.
To share via email scroll down to the "Share with specific people" area. Click 'add people' and enter an email address.
Embed your Calendar on a website
You can also embed your calendar on a website. Go to the 'settings' page, click the calendar you are going to embed, then scroll down to the Integrate Calendar section. Copy the embed code on the right hand side. Also you can click 'Customise' to edit the look of the calendar (you can adjust various elements like the size and colour).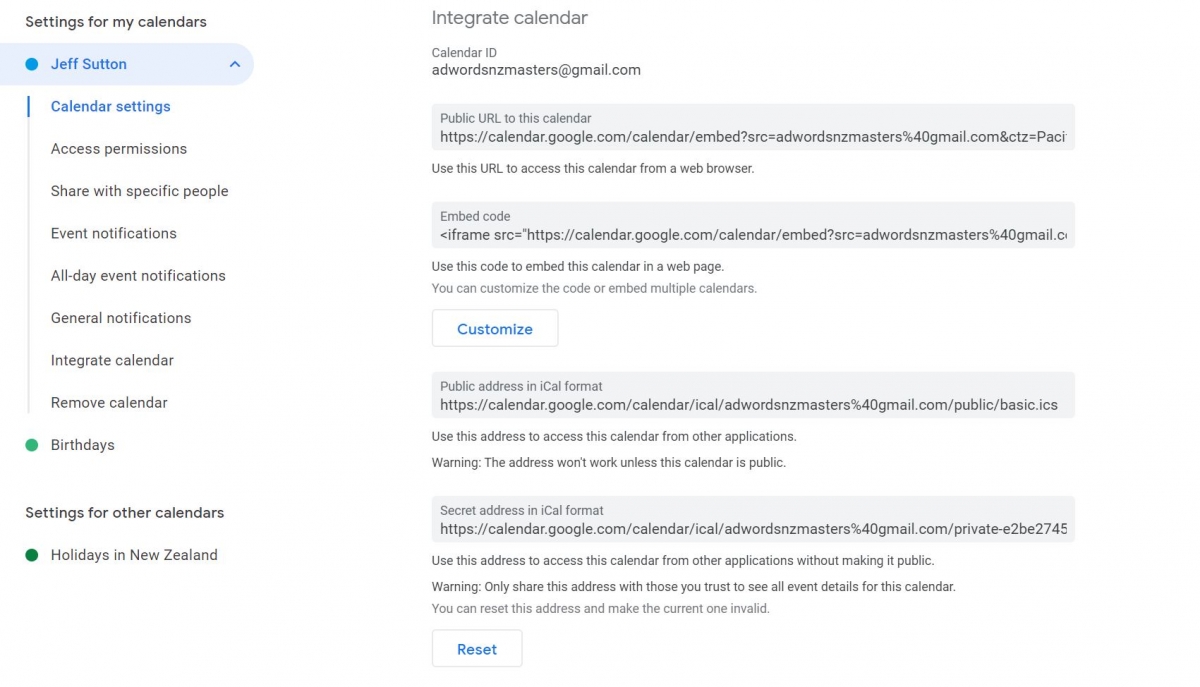 Add video conferencing to a meeting
Google hangouts is by far the most underated video conferencing app available at the moment. I would guess most people don't even know about Google hangouts, but I prefer it to Skype and the other flock of video conferencing apps. You can now add it to your meetings.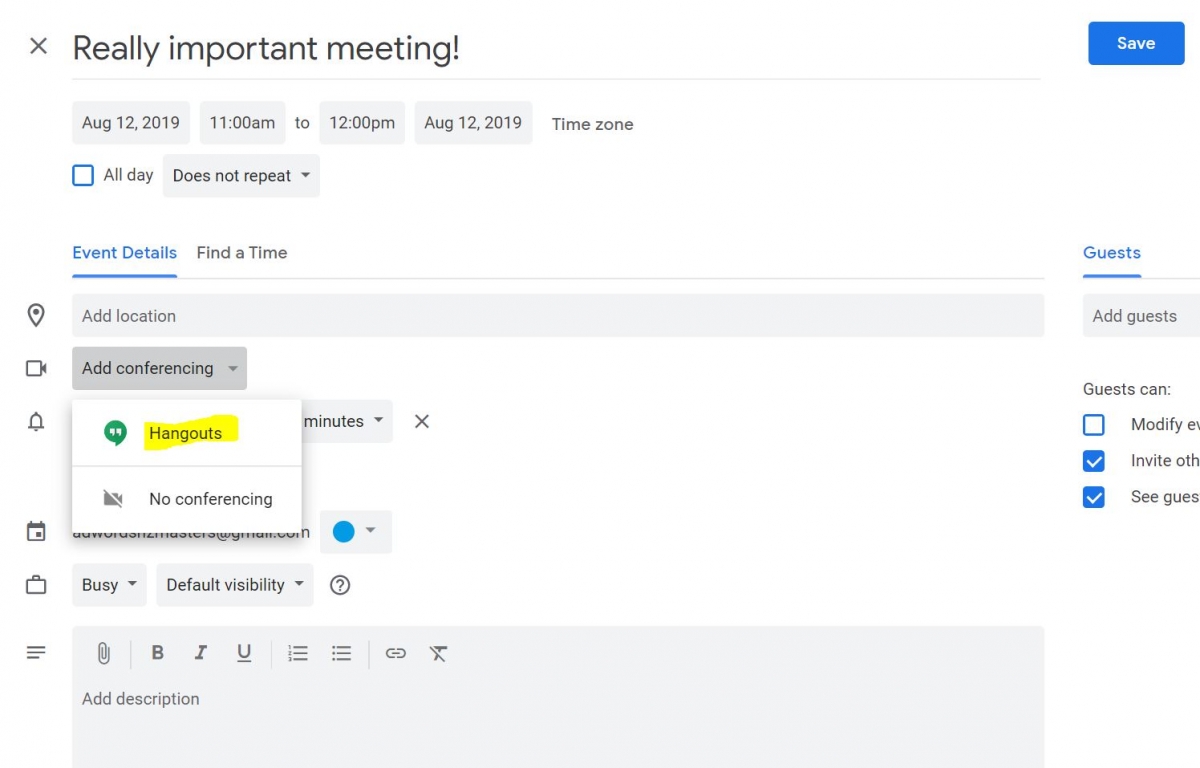 Get an email with your agenda for the day
This is a really neat feature that pulls together a summary of your appointments for the day and emails them through to you. You can find this setting by going to the cog in the top right corner and then clicking on settings, then the name of the calendar you want the agenda for, then scroll down to where it says 'daily agenda' and select email.

I want to do more with Google Calendar
Google Calendar is a very powerfull application and if you want to take it further then check out the google documentation here: