There are a bunch of different ways to build a website, for example, WordPress, Drupal, Squarespace, Shopify, and Wixx can actually do a pretty good job of building a website. So what makes the decision point between choosing one or the other? First, let's start by acknowledging the fact that to compare those website builders directly against each other is pointless. It's like comparing a tank with a mini, they are designed to do different things and serve a different purpose. In the tank class of website we have:
In the mini style of website we have:
So the question is when to drive a mini and when to drive a tank? One of the hardest things about starting in business is cash flow. If you are just starting out then it could be a good idea to try and keep as much cash in your business as possible. Only 36% of small businesses in New Zealand get to celebrate their 6th birthday. Most of those failures can likely be linked back to cash flow in one way or another. If you are starting out in business for the first time I would suggest taking the mini. Being able to pay monthly for something like Squarespace could be a good idea to keep maximum cash in the business, especially if you have little or no capital when you start out. The caveat to this would be if you do have capital, a business plan and a solid plan for the next five years, then I would suggest that you take the tank. Business is a battle. It's very competitive these days, the retail market in particular, is a very crowded space. There is a multitude of local and international online stores and marketplaces such as Trademe, Amazon, AliExpress, and Ebay that you will have to compete with. You want to be driving a tank at this point. Even if your business is not an online retailer, the power of something like WordPress can give your business a significant competitive advantage over your local competition. WordPress has some very powerful plugins. Plugins work similarly to the way apps do on your phone. You install a new plugin and then get additional features and functions for your website. Drupal and Magento work in much the same way as WordPress. These plugins are where you pick up the advantage over the competition. WordPress has hundreds of high-quality plugins that can do things like:
CRM – Customer relationship management – track and build a database of information on your clients. Market to them with bulk emails from your website
SEO – Search engine optimisation – getting to the top of Google search result pages
Abandon Cart
One Page Checkout
Request a Quote
POS (point of sale) integration – sync straight to Vend and other POS software to keep stock in sync and reduce your workflow
Accounting Software integration – sync to Xero and other leading accounting programs to sync invoices, payments, stock, and products. Again this saves double handling
Live Chat
Support Ticket System
The list goes on and on. A lot of these features aren't available in mini options like Squarespace.  If they are there, they are generally more limited in terms of what you can do with them. In summary, if I had to choose a mini, I'd choose Shopify over Squarespace, with Wixx a distant 3rd. Last time I used Wixx it was like being time-warped. These mini-systems are fine if you just starting out. If you want to play with the big kids, you going to need a Tank, and then I would choose WordPress. Drupal is great for custom applications. Magento gets the nod if you building an ecommerce store to service 100,000+ users a day. Even if you are choosing to go with a mini, get a professional web designer to build your website. If you try to build your own website, it's like someone giving you a box of automotive parts and telling you that you can build your own car when you no nothing about mechanics. As seen below the results can be somewhat mixed. If you have never seen a car before you would say wow – that still looks better than walking. But if you own even a Toyota Corolla in your lifetime, it's easy to spot the difference.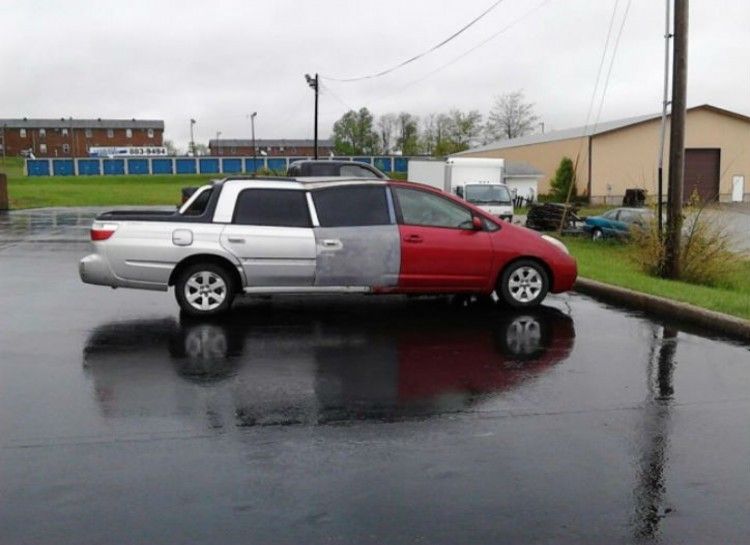 Website design is best avoided unless you have 3 – 5 years of experience as a web designer at a minimum. (Pic thanks to Pinterest).
By Jeff Sutton – a 20-year veteran of website design and ecommerce.